Ribbing attachment Brother KR551 was released to the market in the mid-1960s. It has 200 needles positioned 4.5 mm apart. This ribber fits Brother KH500, KH550  and KH551 knitting machines.
It is one of the first ribbing attachments released to the market yet it is still capable of doing a lot of different patterns.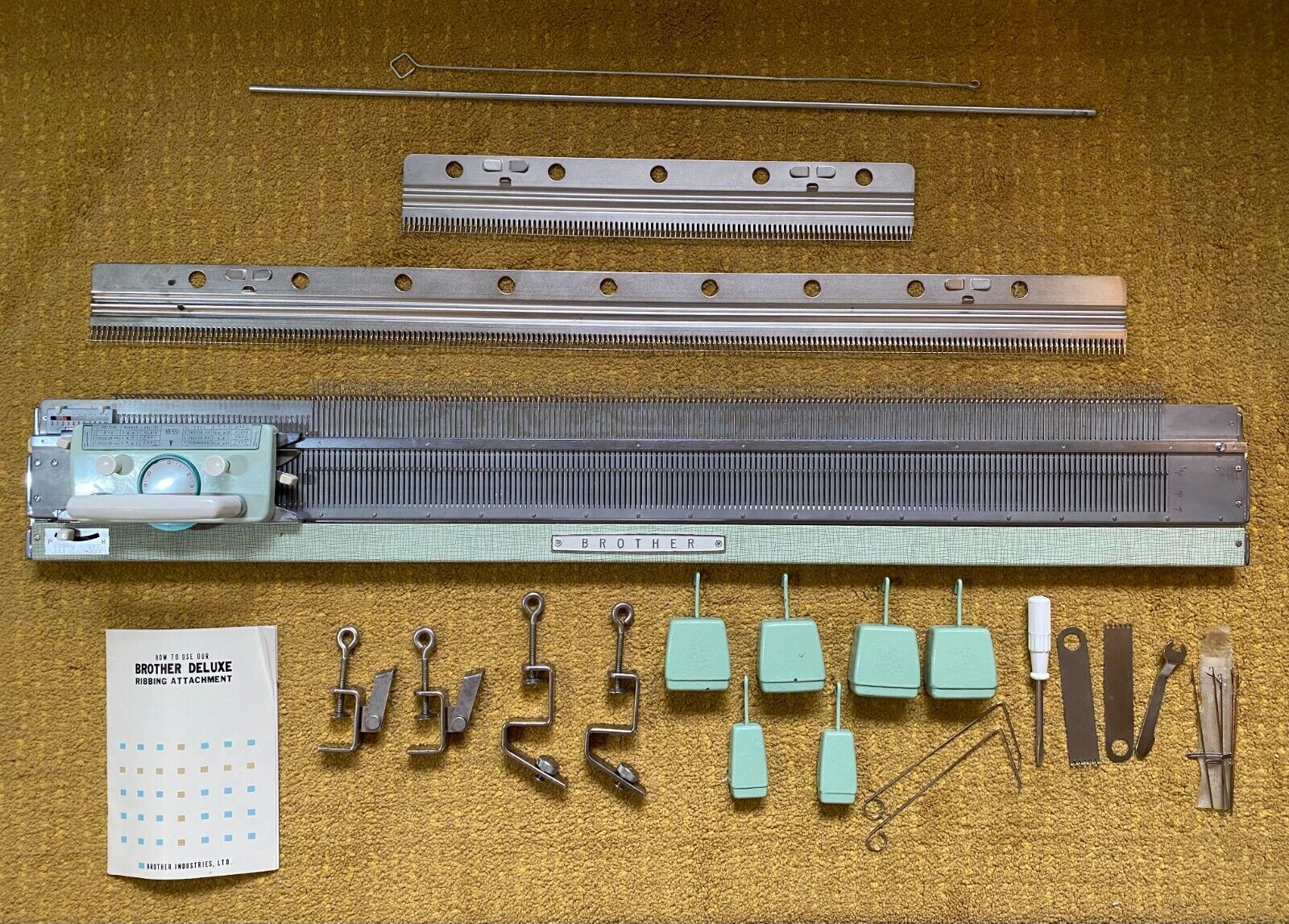 I used to own one Brother KR551 ribber but I passed it along before I was able to test one. I am bummed but by looking at the whole setup, I concluded that it would work the same as Brother KR580 ribber. Namely, the main carriage slides first and then the ribber carriage. So, read more about how this type of ribber works in my KM Encyclopedia article on Brother KR580 ribbing attachment.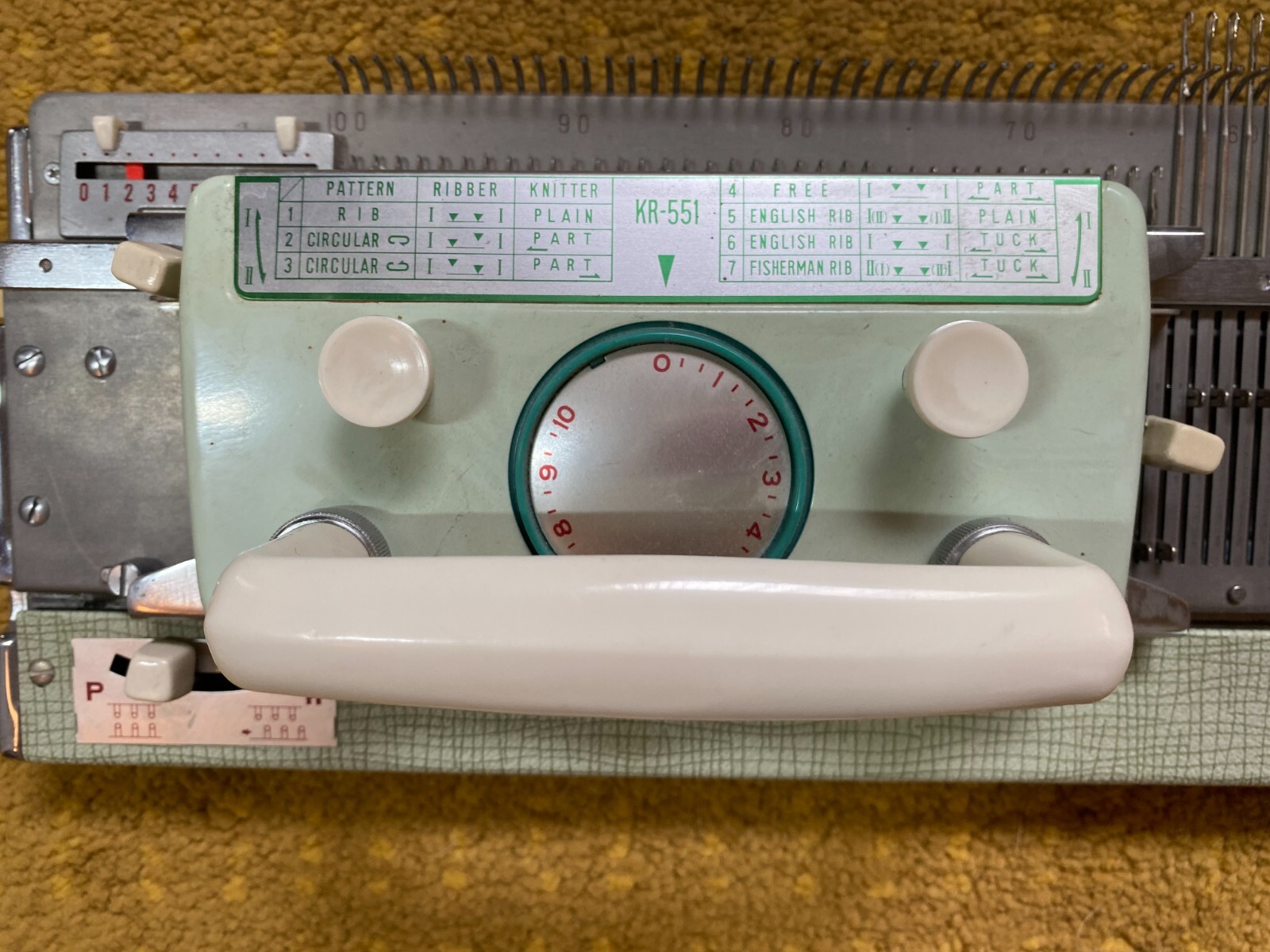 Despite my owning Brother KR551 ribber in the past, I did not take good pictures of the setup. All pictures in this blog were provided by a generous eBay seller, for which I am very thankful.